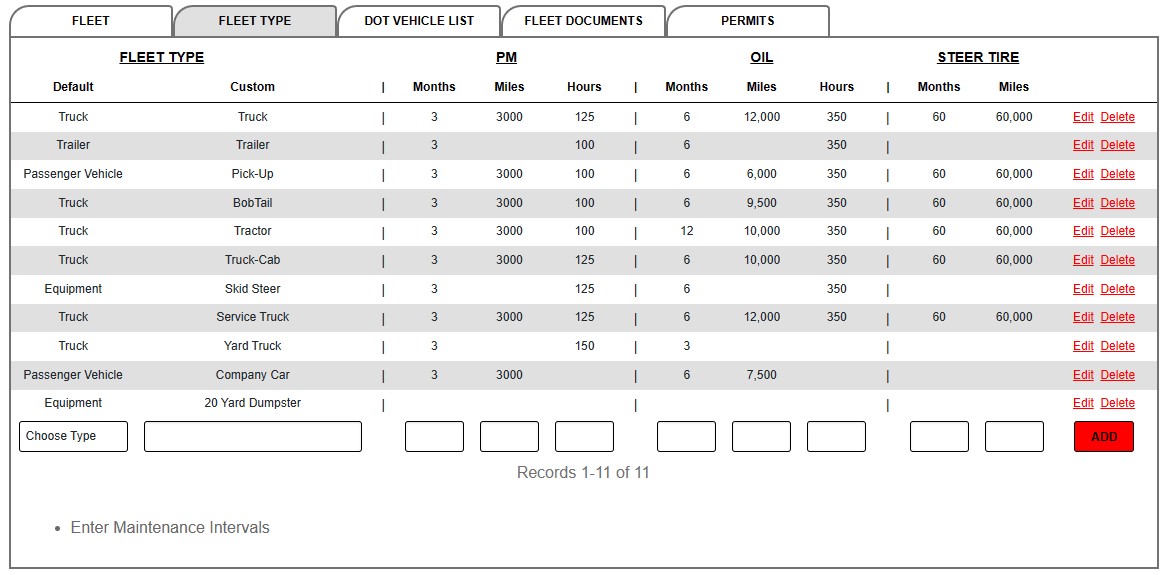 In the transportation industry, maintaining compliance with the Department of Transportation (DOT) regulations is an important step in ensuring the safety of your fleet, avoiding costly fines, and preserving your company's reputation. Our comprehensive DOT fleet compliance management services are designed to help you navigate the complex regulatory landscape with ease, minimizing risks and optimizing your fleet operations.
Our expert team offers a wide range of services to assist you in achieving and maintaining DOT compliance, including:
Driver Qualification File Management: We ensure that your drivers meet the necessary qualifications and maintain up-to-date records, including driver's licenses, medical certificates, and training documentation.
Vehicle Inspection and Maintenance: We help you establish and maintain a regular inspection and maintenance schedule for your fleet, ensuring that your vehicles are in compliance with DOT safety.
Let the team at Safety Compliance Tracker ensure the safety and efficiency of your DOT fleet with the help of our fleet compliance management services. We strive to provide our clients with a memorable service experience they can count on. For more helpful information, be sure to visit our contact page today and speak with a member of our staff to get started on your compliance management services.

SAFETY COMPLIANCE TRACKER, LLC
ABOUT US
We understand the crucial role maintenance management support plays for our customers. We don't believe in merely selling products and services—we partner with our customers to ensure their success. Our Customer Support Team is highly professional, friendly and ready to assist.